Colocation – safe server housing
Colocation solution for the safe housing of your server systems
Certified data centre in Limburgerhof near Ludwigshafen am Rhein
High availability and German data privacy protection guaranteed
Ask for an offer now
GDPR conform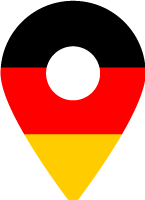 Server located in Germany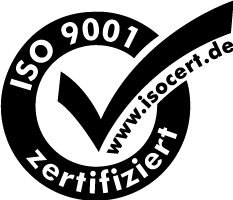 ISO certified
Connection for power supply
1 power strip (16 A), 2 x 230 V
1 power strip (16 A), 9 x 230 V
3 power strips (16 A), each 9 x 230 V
1 TB traffic incl. / month
2 TB traffic incl. / month
5 TB traffic incl. / month
Redundant air-conditioning system with emergency cooling
Emergency diesel generators
Early fire detection system
Access only under supervision
Access only under supervision
Access only under supervision
ISO 27001 and ISO 9001 certified
Installation is only possible by LANSOL technicians
Installation is only possible by LANSOL technicians
Installation is only possible by LANSOL technicians
Our server housing has extensive security systems and a direct backbone connection.
Server located in Germany
Made in Germany hosting – the LANSOL Data Centre is located in Limburgerhof near Ludwigshafen am Rhein.
Benefit from Germany's strict data protection laws and our high security standards.
We offer personal service, comprehensive support and customised solutions.
We aspire to the highest levels of security. That is why our data centre is certified according to ISO 27001 and ISO 9001.
Scale according to your needs. We would be more than happy to advise you on the flexible arrangement of our colocation.
Colocation – your servers at LANSOL
Choose our colocation offer and store your IT systems in our highly available (99.99%) and highly secure ISO 27001 and ISO 9001 certified data centre in Limburgerhof near Ludwigshafen am Rhein. We guarantee: Your data remains in Germany. You not only benefit from Germany's strict data protection laws but also from the high level of security standards. Thanks to 2 emergency generators and a direct backbone connection, we guarantee maximum availability and a high level of security. Your colocation at LANSOL – ideal for big data applications and mission critical systems!
More information: Colocation – save costs, increase security!
Server housing in the secure data centre
Extensive UPS technology and 2 emergency diesel generators with a total of 1400 kVA guarantee the operation of colocation even in the event of long-term power outages. Furthermore, our data centre has a redundant air-conditioning system with emergency cooling, an early fire detection system, camera surveillance of the entire premises, an alarm system with a connection to the police and professional security firm as well as an extensive firewall and security system and a direct backbone connection. Best possible conditions for a secure colocation and highly available server housing.
2 emergency diesel generators (1400 kVA)
Redundant air-conditioning system
Early fire detection system
Camera surveillance and alarm system
Firewall and security systems
High level of DDoS protection on request
Backbone connection
The scalable colocation service
Added value thanks to service. If requested, our highly qualified specialized staff will assist you with all technical questions pertaining to colocation or server housing and is on location for you 24/7, to lend a hand in solving your IT problems in emergency situations. This "24/7 remote hands" service enables LANSOL to have short reaction times for de-escalations and administrations. Combine this service with our Shared Services. We offer you numerous high-quality services for well-known manufacturers. Furthermore, feel free to use our CISCO, Microsoft and Linux support. We are more than happy to advise you on questions about our service and support services in the area of server housing.
Optional 24/7 on-call service
Installation service according to your specifications
Provision of VPN units
Manufacturer, installation & hardware support
The LANSOL Data Centre in Germany
For more than two decades our owner-operated data centre in Limburgerhof near Ludwigshafen am Rhein has been providing versatile IT solutions that are distinguished by their high degree of sustainability and economic feasibility. We were one of the first companies in Germany able to offer our customers complete ASP and IT outsourcing solutions. Today, we operate over 2,500 servers and more than 3,500 remote workstations. At the same time, your data remains in Germany in our data centre! Thanks to Germany' strict data protection laws, we keep the promises we make! Consequently, you get the best conditions with our efficient colocation solutions for your company.
For LANSOL, protection starts even before the rack
Given that cybercrime is steadily increasing, we continue to take more and more measures to protect your data in the LANSOL Data Centre and do not spare any expense or effort in the process. DDoS attacks are still trending and the extent of these attacks is growing every day. We upgraded our DDoS protection, e.g. against floods, to protect our data centre and in doing so, to prevent attacks and maintain our high degree of availability!
Security according to ISO 27001
The LANSOL Data Centre is certified according to ISO 27001, the worldwide leading standard for information security management systems. To receive this certificate, strict requirements must be met for the introduction, realisation, monitoring and improvement of the system. This serves the protection of your data against attacks and consequently, against data loss or theft.
---