Hosted Exchange
Hosted Microsoft Exchange, based in Germany, GDPR-compliant
Centralised management of emails, calendars, contacts & tasks
Maximum security thanks to redundant data storage with backup system
Compare tariffs
GDPR conform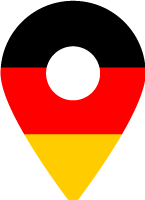 Server located in Germany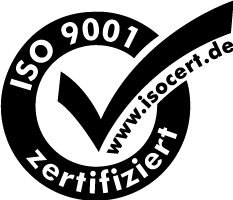 ISO certified
Exchange GO
5 GB

mailbox storage
Data storage LANSOL
Own domain can be used
Access through Outlook/MAPI
Mobile sync
Outlook Webaccess (OWA)
Antispam Premium 2.0
Exchange BASIC
25 GB

mailbox storage
Data storage LANSOL
Own domain can be used
Access through Outlook/MAPI
Mobile sync
Outlook Webaccess (OWA)
Antispam Premium 2.0
Exchange ADVANCED
50 GB

mailbox storage
Data storage LANSOL
Own domain can be used
Access through Outlook/MAPI
Mobile sync
Outlook Webaccess (OWA)
Antispam Premium 2.0
Public folders ²
Exchange PREMIUM
100 GB

mailbox storage
Data storage LANSOL
Own domain can be used
Access through Outlook/MAPI
Mobile sync
Outlook Webaccess (OWA)
Antispam Premium 2.0
Public folders ²
You are a Hosting-Reseller?
Register now with no obligation and secure exclusive benefits and discounts.
Resource mailboxes for each organisation
Access through Outlook / MAPI
Access with Outlook / IMAP / POP3
Access with Outlook Entourage
Outlook Offline or Cache Mode
Access with Outlook Web Access (OWA)
Mobile connect - Android, Blackberry etc.
Incoming email size limit
Number of outgoing emails
Antivirus protection for emails
SSL encryption for sending and receiving
Backup period up to 30 days
Option: Microsoft® Outlook Licence
+ €2.37 / mailbox / month
+ €2.37 / mailbox / month
+ €2.37 / mailbox / month
+ €2.37 / mailbox / month
Maximum number of mailboxes
Footnotes
1 The trial may require registration fees for a domain.
Server located in Germany
Our Exchange servers are located in the company's own secure data centre in Germany.
Excellent data protection
Benefit from Germany's strict data protection laws and our high security standards.
Multiple Exchange data backups and redundant data storage are included in all tariffs.
We offer personal service, comprehensive support and customised Hosted Exchange solutions.
The permanent availability of our servers allows our Hosted Exchange Servers to be used continuously.
We are committed to the highest standards of security, which is why our data centre is certified to ISO 27001 and ISO 9001.
Hosted Exchange by LANSOL: the industry standard for groupware and email servers
Do you want to secure your business communication with no compromises and guarantee interaction between departments? In that case, you will need a strong groupware solution like Microsoft Exchange. You can use it to manage emails, tasks, contacts, appointments and much more. With Hosted Exchange, LANSOL offers you a powerful groupware and office tool that is tailored to your needs.
What features does Hosted Exchange offer for businesses?
In many companies, certain departments often lead a life of their own information flows in a rudimentary manner. This not only ties up valuable resources but also inhibits communication. How about a messaging platform that can be managed consistently from any device (smartphone, tablet, laptop) and takes your business communication to a new level? Hosted Exchange gives you access to emails, calendars and tasks, as well as contacts and many other types of data. It synchronises automatically and can be accessed from anywhere at any time. Sales staff working out of the office can easily send minor queries to colleagues or book a suitable holiday stand-in. Hosted Exchange allows us to offer a powerful alternative to an in-house email and groupware server. Take more care of your day-to-day business while LANSOL provides a solid foundation for your internal communication.
Servers located in Germany
Comprehensively secured against system failures (ISO 27001- or ISO 9001-certified data centre)
Fully functional and adapted to your needs
Tailor-made capabilities for maximum economies of scale
Antispam Premium protection included as standard
DDoS protection included
Active leakage prevention thanks to sophisticated LANSOL backup system
Simplified communication through Hosted Exchange
LANSOL Hosted Exchange delivers a 360-degree user interface that can be used to control and manage any business activities in digital form. This allows you to reduce workloads effectively, accelerate processes and minimise the impact of absence of individual employees due to holiday or illness. With a wide range of intelligent functions, you can use Hosted Exchange in any way you like and exploit synergy effects in your company. Sharing data quickly and, above all, securely is essential for companies. However, small and medium-sized enterprises (SMEs) in particular usually do not have the qualified staff or the resources to operate secure Exchange servers. With Hosted Exchange, LANSOL offers the solution for all those who want to focus on their core business. Our solution allows you to benefit from the following features:
Central organisation of emails, contacts, calendar entries, notes and tasks
Intelligent folder system for sharing emails, contacts, calendars and tasks quickly and easily across the company
Access on all end devices without special hardware or system requirements (ActiveSync, Outlook, Outlook Web Access)
Authentication by certificate
LANSOL Hosted Exchange: configure now and request a no obligation quote!
We know how specific the requirements are in each individual company. Allow our service team to advise you and give you the details you need. We are always ready to listen to your requests and requirements. With Dedicated Hosted Exchange, we offer you the option to have a customised Office and groupware solution with exactly the right features. Needless to say, it can be adapted and extended at any time for maximum flexibility. Are you looking for maximum data security, professional customer service and a trouble-free partner that covers all bases? Then put your trust in LANSOL and our specialist Hosted Exchange packages. We can put together a first-rate package for you to optimise your digital communications.
Start a free trial of Hosted Exchange now
Try Hosted Exchange now for 7 days free of charge. Use 5 GB mailbox storage and all the available features and see for yourself how Hosted Exchange can streamline and simplify your everyday work.
The most important links and information at a glance
---