Root Server – dedicated hardware
Maximum performance through genuine bare-metal server hardware
CPU and memory according to your individual ideas
Unlimited access through remote KVM console
Configure server now
GDPR conform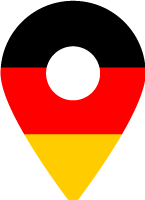 Server located in Germany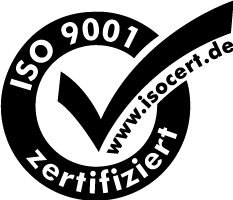 ISO certified
Sale

Dedicated root servers discounted up to 70 %

Secure selected enterprise servers with a lifetime discount of up to 70 %!
No discount code required
RS 1000 V3
- 71 %
Enterprise-Line


Only 5 remaining
E5-2603 v3 (6 x 1,6 GHz)

32 GB DDR4 memory

2 x 250 GB SATA SSD
cancellable monthly

incl. 125 TB traffic
starting at €49.00 / month
€169,00 / month
Mac mini M1
- 57 %
Mac-Line


Only 3 remaining
Apple M1 (8 x 3,2 GHz)

16 GB DDR4 memory

1 x 512 GB SATA SSD
cancellable monthly

incl. 125 TB traffic
starting at €69.00 / month
€159,00 / month
RS 2000 V3
- 56 %
Enterprise-Line


Only 8 remaining
E5-2620 v3 (6 x 2,4 GHz)

32 GB DDR4 memory

2 x 250 GB SATA SSD
cancellable monthly

incl. 125 TB traffic
starting at €79.00 / month
€179,00 / month
RS 5000 V4
- 70 %
Enterprise-Line


Only 2 remaining
E5-2680 v4 (14 x 2,4 GHz)

64 GB DDR4 memory and up

SSD-RAID to 2 TB
cancellable monthly

incl. 125 TB traffic
starting at €99.00 / month
€327,25 / month
You are a Hosting-Reseller?
Register now with no obligation and secure exclusive benefits and discounts.
Individually configurable
Configure hardware, software and optional server features individually and precisely according to your ideas.
You receive full access to the server hardware as well as the BIOS level via the integrated KVM console.
Dedicated hardware components and guaranteed resources provide for maximum control, safety and performan
Administer and manage your dedicated root server via the administration interface that can be operated intuitively
High-performance brand hardware and infrastructure provide for lightening fast and reliable systems.
A quick, redundant connection guarantees low latency periods and response times as well as a high degree of availability.
FTP / SFTP / RSYNC backup memory bookable
Data protection & security
GDPR – Data processing agreement
Maximum performance & complete freedom at LANSOL
Our high-performance, dedicated root servers enable maximum performance and unlimited access for maximum control. Our team is available to you for all questions and is happy to advise you in regard to your personal ideas and requirements.
Server administration made easy
With the help of the KVM console, you can access the console output of the hardware directly, to make adjustments to the BIOS and RAID or conduct operating system repairs for example.
You can reset and reboot your dedicated root server at any time yourself using the administration interface.
All errors and information regarding the applied hardware components is read out in the hardware recording.
Use your own data carriers (ISO) as installation source.
High-performance dedicated root servers for pros
Our individually configurable dedicated root servers are the perfect hosting solution for complex and comprehensive IT projects. Whether web server, database server or hypervisor – our systems form the appropriate basis for your project. A root server from LANSOL gives you your own dedicated server including full root access. Furthermore, 100% dedicated resources, high-performance brand hardware, an extremely fast connection as well as a German server location guarantee maximum performance, availability and security.
Advantages of the dedicated servers from LANSOL
The advantages of dedicated servers are obvious: Contrary to vServers, dedicated servers offer guaranteed resources and exclusively own, physical hardware. This gives you the maximum computing power of the server – without having to share it with other users. Given that only you use the server, you also benefit from increased data security. Moreover, the provided KVM consoles allow you to enjoy full administration freedom and you can manage your server remotely down to the smallest detail – as if it were at your location.
High-performance components for quick & reliable root servers
As an experienced root server provider, we only use high-quality and reliable brand hardware. In the process, specifically tested dedicated hard drives as well as CPU and RAM components are used. In regard to software, you can also choose from our root server offers: You can either rent a Windows root server or choose a dedicated server with Linux distribution. At LANSOL, those searching for an exclusive server that complies with the highest quality standards and offers continuous high performance at all times is in exactly the right place.
Maximum security through dedicated servers
All root servers are operated in the secure LANSOL computer centre in Germany, so that maximum security and data protection can be ensured at all times.
Extensive data protection and security measures
erver located in Germany
SO 27001 and ISO 9001 certified
---