BigBlueButton (BBB) Server
Your own dedicated BigBlueButton server for secure web conferencing
Perfect for virtual lessons, webinars and conferences
Fully GDPR-compliant solution thanks to German server location
Compare tariffs
GDPR conform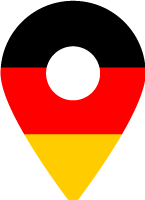 Server located in Germany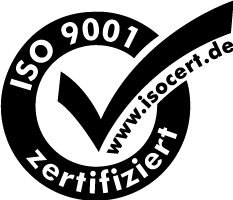 ISO certified
BBB GO
Ideal for

15

video participants
Ideal for

50

audio participants
Dedicated server

25 GB

storage space
4 vCores
16 GB vMemory
BBB completely set up
Your own .de domain incl.
Data storage LANSOL
BBB BASIC
Ideal for

35

video participants
Ideal for

150

audio participants
Dedicated server

50 GB

Speicherplatz
8 vCores
32 GB vMemory
BBB completely set up
Your own .de domain incl.
Data storage LANSOL
BBB ADVANCED
Ideal for

70

video participants
Ideal for

250

audio participants
Dedicated server

100 GB

storage space
16 vCores
96 GB vMemory
BBB completely set up
Your own .de domain incl.
Data storage LANSOL
BBB PREMIUM
Ideal for

125

video participants
Ideal for

500

audio participants
Dedicated server

250 GB

storage space
24 vCores
128 GB vMemory
BBB completely set up
Your own .de domain incl.
Data storage LANSOL
BBB GO (E)
Ideal for

15

video participants
Ideal for

50

audio participants
Min. contract period 1 month
Dedicated server

25 GB

storage space
4 vCores
16 GB vMemory
BBB completely set up
Your own .de domain incl.
Data storage LANSOL
BBB BASIC (E)
10 % discount included

Ideal for

35

video participants
Ideal for

150

audio participants
Min. contract period 1 month
Dedicated server

50 GB

storage space
8 vCores
32 GB vMemory
BBB completely set up
Your own .de domain incl.
Data storage LANSOL
BBB ADVANCED (E)
10 % discount included

Ideal for

70

video participants
Ideal for

250

audio participants
Min. contract period 1 month
Dedicated server

100 GB

storage space
16 vCores
96 GB vMemory
BBB completely set up
Your own .de domain incl.
Data storage LANSOL
BBB PREMIUM (E)
10 % discount included

Ideal for

125

video participants
Ideal for

500

audio participants
Min. contract period 1 month
Dedicated server

250 GB

storage space
24 vCores
128 GB vMemory
BBB completely set up
Your own .de domain incl.
Data storage LANSOL
You are a Hosting-Reseller?
Register now with no obligation and secure exclusive benefits and discounts.
Max. recommended number of audio participants
Max. recommended number of video participants
Your own .de domain included
Data protection & security
GDPR – Order data processing (ODV)
Max. recommended number of audio participants
Max. recommended number of video participants
Your own .de domain included
Data protection & security
GDPR – Order data processing (ODV)
Conveniently manage BigBlueButton through an intuitive and easy-to-use interface via web browser.
It's all ready-to-go – You will receive your dedicated BigBlueButton server ready installed and pre-configured to start straight away.
Diverse security measures and the German server location guarantee full GDPR compliance.
All incoming and outgoing connections between client and server are reliably encrypted using an SSL certificate.
All of our BigBlueButton servers are located in the secure LANSOL data centre in Germany.
Scale according to your needs. We are happy to provide you with advice for a flexible design capturing your wishes and requirements.
Secure video conferencing, web seminars and online meetings with BigBlueButton
BigBlueButton (BBB for short) is a web-based open source solution for secure web conferencing and online seminars. The easy-to-use and user-friendly administration interface (Greenlight) makes child's play out of setting up, planning and managing web conferences via the browser. BigBlueButton offers many other useful tools and functions in addition to simple audio and video conferencing. For example, presentations and slides can be uploaded, separate discussion rooms (breakout rooms) can be created, surveys can be conducted, the screen can be shared and much more. Furthermore, BigBlueButton can be easily integrated into existing online learning platforms such as Moodle.
Simple and clear management interface
Create, plan and manage audio and video conferences
Chat function between all or individual conference participants
Screensharing function for presentations or other documents
Easy creation and management of breakout rooms and surveys
Integrated real-time whiteboard for group tasks
And much more
Dedicated BigBlueButton server for high reliability and maximum security
Our powerful and secure BigBlueButton servers are delivered to you "ready to run", so you can get started straight away! That way, you don't have to worry about installation, configuration or other technical measures. In just a few steps, you can make your individual settings via the intuitive user interface and invite your guests. To guarantee maximum security and performance, LANSOL provides you with your own dedicated server. All data thus remains on your personal BigBlueButton server without third parties being able to access it. Since BigBlueButton runs in the web browser, there is no need for complex software installations. And as always: LANSOL stands for maximum performance! Lightning-fast SSD and NVMe storage systems guarantee high-performance BigBlueButton conferences without annoying dropouts or disconnections. The areas of application of a BigBlueButton server hosted by LANSOL are wide-ranging, whether it's a balance sheet presentation, shareholders' meeting, training course, seminar or other scenario – we at LANSOL always have the right solution for you.
Your own dedicated BBB server for maximum security
BigBlueButton installation and setup included in all tariffs ("ready to run")
Data protection compliant hosting in the secure LANSOL data centre in Germany
Greenlight included (manage BBB via a browser)
TURN server included (for connections via a firewall)
No additional fees per user
Ideal for educational institutions, online seminars, webinars, presentations, etc.
BigBlueButton (BBB) – the data protection compliant conference platform
Whether it's for a school, a government agency or a company – web conferences should be private, protected and compliant with data protection regulations. This is exactly where the BigBlueButton solution hosted by LANSOL comes in. Unlike other web conferencing tools such as Zoom, Microsoft Teams or Skype, your web communication takes place via your own dedicated conference server hosted in Germany in compliance with the GDPR. This means you are always on the safe side when it comes to data protection. In addition, all incoming and outgoing communication connections between server and client are effectively protected by reliable SSL encryption. Many other internal and external security measures and multi-level security filters enable our customers to handle particularly sensitive processes, such as balance sheet presentations by tax firms, in a GDPR compliant manner.
Server located in Germany (LANSOL data centre)
Hosting & data centre ISO 9001 and 27001 certified
Your own dedicated BigBlueButton server
All connections are effectively protected by SSL encryption
BigBlueButton server hosted in compliance with the GDPR
Free ODV contract included
Extensive data protection and security measures
The most important links and information at a glance
---