FTP Server
Free choice of FTP storage space to suit your needs
Secure connection with SSL encryption, SSH & rsync
Data stored in the LANSOL data centre in Germany
Compare tariffs
GDPR conform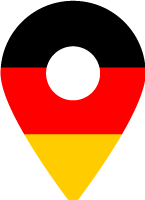 Server located in Germany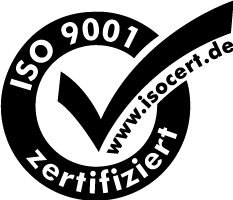 ISO certified
FTP GO
100 GB

FTP storage
Data storage LANSOL
5 FTP accesses
No SFTP/rsync access
No upload limit
Intuitive management portal
SSL encryption
FTP BASIC
500 GB

FTP storage
Data storage LANSOL
10 FTP accesses
2 SFTP-/rsync accesses
No upload limit
Intuitive management portal
SSL encryption
FTP ADVANCED
2000 GB

FTP storage
Data storage LANSOL
20 FTP accesses
5 SFTP-/rsync accesses
No upload limit
Intuitive management portal
SSL encryption
FTP ENTERPRISE
5000 GB

FTP storage
Data storage LANSOL
50 FTP accesses
10 SFTP-/rsync accesses
No upload limit
Intuitive management portal
SSL encryption
You are a Hosting-Reseller?
Register now with no obligation and secure exclusive benefits and discounts.
Intuitive management portal
Number of SFTP/rsync accesses
High availability storage (CEPH)
Disaster backup service of the hosting systems
High availability storage (CEPH) for customer data
Data protection & security
GDPR – Data processing agreement
You can configure and administer your FTP server in no time with the aid of the intuitive administration interface.
Server located in Germany
Our FTP servers are hosted in the secure and company-owned LANSOL data centre in Germany.
Reliable systems and a wide range of security measures ensure a high degree of availability of our FTP servers.
SSL encryption protects all incoming and outgoing data transfers and ensures maximum data security.
We strive for the highest standards of data protection, which is why our FTP servers comply 100% with the GDPR.
LANSOL offers the highest possible quality and security at all levels, all of which is certified pursuant to ISO 27001 and ISO 9001.
FTP servers must not only offer a high level of availability, but also reliable protection against data theft and data loss. An FTP server in our LANSOL data centre in Limburgerhof meets all these requirements. Our redundant (i.e. duplicated) hardware with its high-availability CEPH storage system, which excels through its excellent performance and resistance to hardware defects, provide a guarantee against failure. Furthermore, a powerful firewall provides effective protection against external attacks. The option of transferring your data with SFTP means that it is also securely protected during the transfer process. Benefit from first-class brand hardware, all-round service in terms of security and stability as well as the advantages of the server location in Germany.
A foundation of high-performance branded hardware
Secure data transfer with SFTP/FTPS
High-availability FTP servers thanks to CEPH storage system
Powerful firewall provides effective protection against attacks
Secure FTP connections through SSL encryption
The most important features of our FTP servers
LANSOL offers you secure data storage and first-class service. The server is hosted in Germany in our data centre in Limburgerhof and is therefore subject to German data protection regulations. It is accessible with any FTP client that you also use to access your internal servers. We moreover offer you the option to create accounts with limited access rights and a short period of validity. This means you can also use the FTP server to exchange data with customers or external partners. You can select any storage space between 100 GB and 5000 GB. A guaranteed bandwidth of 1000 MBit/s gives you complete freedom in how you want to use your hosted FTP server. This access speed is suitable not only for normal data access, but also for external backups.
Servers located in Germany (GDPR compliant)
FTP server managed 100% by LANSOL
ISO 27001-certified data centre
Choice of FTP storage capacity (100 GB to 5000 GB)
FTP backup: NAS data backup the easy way
Everyone has data that they cannot do without. Whether it's irreplaceable pictures, important documents or business records, losing data like this would be painful. Many already use NAS (Network Attached Storage) at home or in the office, for example those offered by QNAP or Synology, to store important content centrally. However, if the system suffers a defect, for example due to water damage, fire or a power surge, your data will probably also be lost forever. The only remedy is what is known as an "offsite backup". This involves synchronising the data a second time to an external storage device that is located outside your premises. The data are transferred via rsync over a securely encrypted SSH connection (Secure Shell). LANSOL's FTP servers are therefore ideally suited to provide additional security against data loss for your systems.
Transfer your NAS to us for offsite backup
Use the FTP server as a secure external storage location
Transfer via rsync and SSH
Reliable FTP server hosting with LANSOL
LANSOL is your expert for trustworthy managed online storage – place your trust in our more than two decades of expertise! Contact our sales team now for tailored advice and a no-obligation quote. We are happy to answer any questions you may have about our FTP server packages.
The most important links and information at a glance
---
Data transfer via FTP server easily possible
Online presence is an integral part of many companies and private individuals' lives these days. It is used for the promotion of products and services, has an informative function and offers an optimal platform for presentation. FTP servers enable the creation of large database structures, image or video files – easily accessible and transferable by means of an FTP programme.
Access to the FTP server
To access data stored on LANSOL servers, a separate FTP client is required. This software makes it easy to upload or download any amount of data to or from the server. The login data must be entered to do this – then the respective file operations can be started directly, such as the creation of a new folder. This mode of access is suitable for advanced users who have been active in the field of website data maintenance for some time.
Access via Web FTP is the best option in all other cases, as it allows comprehensive data maintenance to be carried out even by beginners who wish to access via a computer without the appropriate FTP software. Web FTP refers to an online platform that provides easy access to the FTP directory of the servers hosted by LANSOL.
Important features of a hosted FTP server
FTP servers offer a variety of access options. This necessitates a comprehensive security structure that fends off access by unauthorised third parties in particular. LANSOL also offers the option of providing FTP access with individual access rights. Beyond that, it is possible to set a time-limited access, for example, in order to be able to better coordinate a file exchange.
Alternatively, these options can be used to easily exchange data with authorised third parties. FTP servers at LANSOL are available in many different sizes, ranging from 100 GB to 1000 GB of storage space. Even large file transfers do not require you to plan for long waiting times. LANSOL guarantees a bandwidth of 200 Mbit/s for each hosted FTP server offered. Another benefit is that there are no restrictions imposed by LANSOL on the transfer volume. This enables data transmission to be carried out completely independently and in accordance with the requirements.
SSL-secured FTP servers located in Germany – LANSOL makes it possible!