WordPress hosting
Create your WordPress site with just one click
Maximum performance and highest security
Intuitive user interface for efficient management
Compare tariffs
GDPR conform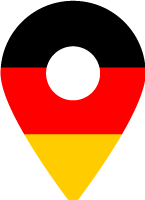 Server located in Germany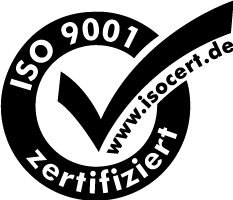 ISO certified
WP STARTUP
10 GB

storage space
.de or .com Domain inkl.
1 MySQL database
1-click WP installation
PHP 8.1, HTTP/2, OPcache
Includes SSL certificates
Data storage LANSOL
WP COMFORT
20 GB

storage space
.de or .com Domain incl.
15 MySQL databases
1-click WP installation
PHP 7.4, HTTP/2, OPcache
Includes SSL certificates
Data storage LANSOL
WP PREMIUM
50 GB

storage space
.de or .com Domain incl.
25 MySQL databases
1-click WP installation
PHP 7.4, HTTP/2, OPcache
Includes SSL certificates
Data storage LANSOL
WP ULTIMATE
100 GB

storage space
.de or .com Domain incl.
50 MySQL databases
1-click WP installation
PHP 8.1, HTTP/2, OPcache
SSL certificate included
Data storage LANSOL
You are a Hosting-Reseller?
Register now with no obligation and secure exclusive benefits and discounts.
Included domains (.de or .com)
External backup storage (FTP)
Schedule and create daily backups yourself
Footnotes
1 The trial may require registration fees for a domain.
With the help of Plesk administration tools, you can configure and manage your WordPress websites in no time at all.
PHP 8.1, HTTP/2 and OPcache combined with high performance servers ensure maximum performance & speed.
Security & data protection
Multi-level security filters and other protective measures ensure a high level of security and data protection.
Install and configure WordPress and other applications in just a few steps with the 1-click installer.
At LANSOL, you benefit from personal and comprehensive technical support from our experienced experts.
With the integrated backup manager, you can create and plan backups and backup cycles in just a few steps.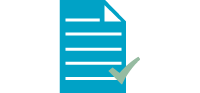 Powerful WordPress hosting
WordPress is one of the best-known content management systems (CMS) and now provides the foundation for around a third of all websites. Whether you're running a blog, website or online shop, the possibilities are endless thanks to the simple and modular design. WordPress is characterised in particular by its user-friendliness, simple administration and high customisability. But alongside the administration and design, the performance of your website is also elementary for a successful user experience. WordPress hosting from LANSOL offers you high-performance, lightning-fast loading times. We rely on first-class hardware in our data centre to offer you maximum performance. NGINX as well as PHP 8.1 are the basis for WordPress web hosting that makes the difference. Additional measures such as OPcache as well as the implementation of the HTTP2 protocol guarantee performance worthy of the name – ignite the turbo engines with WordPress hosting from LANSOL.
Powerful, high-performance servers
Lightning-fast loading times with PHP 8.1
NGINX, HTTP/2, OPcache
Simple & efficient WordPress management
Create a professional website or your own blog in just a few moments. We offer you the foundation you need to effectively manage and develop your project. LANSOL's managed WordPress hosting is based on a central management interface that allows you to easily install your project with one click. The configuration and administration, i.e. the handling and management of your project, is just as easy via our intuitive platform. With the 1-click installation, LANSOL WordPress Hosting offers you the easiest way imaginable to set up your project and get started in no time. We offer you exactly the features you need to operate successfully. Whatever the nature of your project, LANSOL's WordPress hosting service provides you with powerful search engine index management to get your site to the top.
Central WordPress management
1-click WordPress installation
Updates for WordPress, plugins and themes
Theme and plugin management
Secure WordPress hosting from Germany
We offer WordPress hosting "Made in Germany" as well as the most powerful hardware to make your project a complete success. The integrated security scanner is an integral part of this, enabling you to implement the latest security recommendations as well as best practices at the touch of a button. Effective hacker and password protection is ensured by a variety of measures in our own LANSOL data centre in Limburgerhof near Ludwigshafen. SSL certificates are included in every WordPress hosting package – so you enjoy trust right from the start, while at the same time securing your site's ranking in the relevant search engines. LANSOL is certified according to ISO 9001 as well as ISO 27001, and our offer is also structured in a GDPR-compliant manner. We offer you additional security through backup and restore points as well as strong DDoS and virus protection. These measures ensure the highest level of security.
Integrated security scanner
Backup and restore points
SSL certificates included
Data storage in the highly secure LANSOL data centre in Germany
Powerful DDoS protection & antivirus
ISO 9001 & ISO 27001 certified
GDPR conform
Test WordPress hosting for 7 days
Test LANSOL's WordPress hosting within the framework of the WP COMFORT tariff for 7 days. You only pay the registration fees for a .de or .com domain. Enjoy 20 GB of storage space and up to 15 MySQL databases. Test it now!
The most important links and information at a glance
Web hosting admin panel:
webXX.cloud4partner.net:8443
Inbox server:
webXX.cloud4partner.net
Outbox server:
webXX.cloud4partner.net
IMAP (SSL) Port:
993
POP3 (SSL) Port:
995
SMTP (TLS):
25

XX = The identification number of your web server can be found in the customer centre as well as in the invitation e-mail.

Example: web12.cloud4partner.net
WordPress is a popular application worldwide for creating and managing blogs and websites. Around one third of all websites on the internet are based on the content management system (CMS).
---