zyan.talk powered by Nextcloud
GDPR-compliant high-performance web conferencing solution hosted in Germany
Your own dedicated online meeting server for maximum privacy
Intuitive administration interface for easy management
Compare tariffs
GDPR conform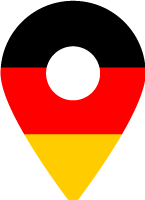 Server located in Germany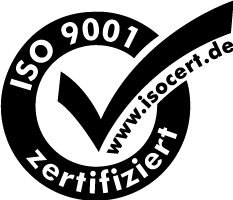 ISO certified
zyan.talk GO
Ideal for

5

video participants
Ideal for

50

audio participants
Powered by Nextcloud
Dedicated server
16 GB vMemory
2 vCores
50 GB SSD storage
Data storage LANSOL
Your own .de domain included
zyan.talk BASIC
Ideal for

25

video participants
Ideal for

150

audio participants
Powered by Nextcloud
Dedicated server
32 GB vMemory
4 vCores
50 GB SSD storage
Data storage LANSOL
Your own .de domain included
zyan.talk ADVANCED
Ideal for

70

video participants
Ideal for

250

audio participants
Powered by Nextcloud
Dedicated server
96 GB vMemory
8 vCores
50 GB SSD storage
Data storage LANSOL
Your own .de domain included
zyan.talk ENTERPRISE
Ideal for

125

video participants
Ideal for

500

audio participants
Powered by Nextcloud
Dedicated server
128 GB vMemory
12 vCores
50 GB SSD storage
Data storage LANSOL
Your own .de domain included
You are a Hosting-Reseller?
Register now with no obligation and secure exclusive benefits and discounts.
Max. recommended number of audio participants
Max. recommended number of video participants
Perform Nextcloud updates yourself
Automated Nextcloud updates
Your own .de domain included
Disaster backup service of the VM by LANSOL
Disaster recovery service by LANSOL
Disaster granular recovery service by LANSOL
Data protection & security
GDPR – Order data processing (ODV)
High Performance Backend (HPB)
Footnotes
1 Excl. €29.75 One off set-up fee, The trial may require registration fees for a domain.
Access via browser & apps
Create and manage conferences via the intuitive web frontend or the respective Android or iOS app.
Invite participants easily
With zyan.talk from LANSOL, you can invite web conference participants to your meetings with just a few clicks.
Numerous security measures and data protection standards ensure full GDPR compliance.
All incoming and outgoing data is encrypted on the server side so that unauthorised third parties cannot access your data.
Administrate and configure your dedicated zyan.talk server via your own administrative access.
All zyan.talk servers are operated and hosted in the secure and certified LANSOL data centre in Germany.
zyan.talk – maximum performance for web conferences
Screensharing, online meetings & web conferences – GDPR-compliant and securely hosted in Germany: with zyan.talk powered by Nextcloud, you retain complete control over your communication and keep conversations confidential. Powerful dedicated servers with lightning-fast SSD storage systems and guaranteed hardware resources as well as server systems optimised for video conferencing ensure uninterrupted online meetings without annoying dropouts and disruptions. Meetings with colleagues, customers or partners can be set up and started in a few seconds via the intuitive user interface. With zyan.talk powered by Nextcloud you can count on maximum hosting performance combined with high security and data protection standards.
Perfect for screen sharing, online meetings & web conferencing
Dedicated servers with lightning-fast SSD storage systems
Meetings are set up in seconds
Dedicated zyan.talk servers – a clear yes to privacy
Privacy is extremely important, especially in web conferencing, online meetings and messaging. Compared to other collaboration and conferencing platforms such as Zoom or Microsoft Teams, you retain full control over your data with zyan.talk powered by Nextcloud. All communication takes place on your own dedicated server at all times. In addition, LANSOL gives you full administration rights. These measures ensure that unauthorised third parties do not gain access to your data at any time. In addition, all incoming and outgoing connections between server and client are secured with secure SSL encryption. This way you can adjust and configure all relevant settings independently. All zyan-talk servers are hosted in the GDPR-compliant and ISO-certified LANSOL data centre in Germany. With LANSOL you remain in control of your privacy.
Server located in Germany – ISO 27001 data centre LANSOL GmbH
Your own dedicated web conference server
Administration rights for maximum freedom
Fully SSL encrypted connections
zyan.talk – manage online conferences easily from your browser
Confusing administration portals, complicated configurations and complex software installations for your conferences are a thing of the past with zyan.talk powered by Nextcloud. Invite your guests by e-mail with just a few clicks and start the video conference directly in your browser. The configuration and access to the zyan.talk servers can be done either via the intuitive web interface or the corresponding iPhone or Android app. In addition, you have the option of creating an unlimited number of users and administering them easily via the user and group administration tools. To guarantee easy accessibility right from the start, all tariffs include a .de domain and an IPv4 web address. On top of this, presentation documents can be uploaded quickly and easily via WebDAV and a synchronisation client.
Invite conference participants easily by e-mail
Intuitive administration interface
Your own .de domain and IPv4 web address included
Start web conferences directly in your browser, no need for installation
Mobile apps for iPhone and Android
WebDAV and synchronisation client for easy data exchange
---