Dedicated Hypervisor
Physical server with preinstalled hypervisor software
Dedicated brand-name hardware ensures maximum performance
Flexible and intuitive administration of virtual instances
Ask for an offer now
GDPR conform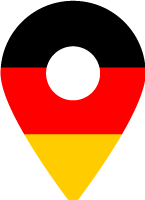 Server located in Germany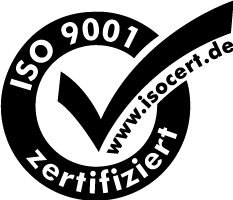 ISO certified
Dedicated servers with virtualisation
Our dedicated bare-metal servers with preinstalled hypervisor software are the optimal solution for comprehensive and complex IT projects. With a dedicated hypervisor you have maximum control and flexibility to implement customer requests and internal requirements intuitively.
You are a Hosting-Reseller?
Register now with no obligation and secure exclusive benefits and discounts.
Individually configurable
Configure hardware, software and optional server features individually and precisely according to your ideas.
You receive full access to the server hardware as well as the BIOS level via the integrated KVM console.
Dedicated hardware components and guaranteed resources provide for maximum control, safety and performance.
Administer and manage your dedicated hypervisor via the administration interface that can be operated intuitively
High-performance brand hardware and infrastructure provide for lightening fast and reliable systems.
A quick and redundant connection guarantees low latency periods and response times as well as a high degree of availability.
Enterprise hypervisor with Proxmox virtualisation
Whether web server, container solutions or Windows server environments – our systems form the appropriate basis for your project. A hypervisor from LANSOL gives you your own dedicated server including full root access, a Proxmox-based virtualisation platform, and diverse backup and snapshot solutions. On request we can also provide a hyperconverged hypervisor-cluster, enabling easy administration with maximum performance and system stability.
Benefits of the hypervisor virtualisation architecture
LANSOL dedicated hypervisor systems offer a number of benefits and functions. You can e.g. consolidate multiple virtual systems in one central location to utilise existing resources efficiently and resource-conserving. You can further configure and intuitively manage your virtual machines via the secure web interface, control all user access in detail, or set up reliable data backups with just a few clicks. Do you have further questions? Feel free to Contact our Sales team!
---