Enterprise Dedicated Server
100 % dedicated resources for maximum performance
Premium brand hardware for excellent reliability
Complete access via remote KVM console
Configure server now
GDPR conform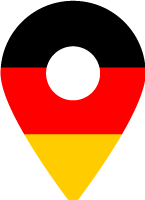 Server located in Germany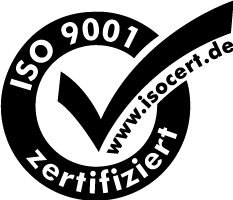 ISO certified
RS 1000 V3
- 71 %
Enterprise-Line


Only 5 remaining
E5-2603 v3 (6 x 1,6 GHz)

32 GB DDR4 memory

2 x 250 GB SATA SSD
cancellable monthly

incl. 125 TB traffic
starting at €49.00 / month
€169,00 / month
RS 2000 V3
- 56 %
Enterprise-Line


Only 8 remaining
E5-2620 v3 (6 x 2,4 GHz)

32 GB DDR4 memory

2 x 250 GB SATA SSD
cancellable monthly

incl. 125 TB traffic
starting at €79.00 / month
€179,00 / month
RS 5000 V4
- 70 %
Enterprise-Line


Only 2 remaining
E5-2680 v4 (14 x 2,4 GHz)

64 GB DDR4 memory and up

SSD-RAID to 2 TB
cancellable monthly

incl. 125 TB traffic
starting at €99.00 / month
€327,25 / month
You are a Hosting-Reseller?
Register now with no obligation and secure exclusive benefits and discounts.
Individually configurable
Configure hardware, software and optional server features individually and precisely according to your ideas.
You receive full access to the server hardware as well as the BIOS level via the integrated KVM console.
Dedicated hardware components and guaranteed resources provide for maximum control, safety and performan
Administer and manage your dedicated root server via the administration interface that can be operated intuitively
High-performance brand hardware and infrastructure provide for lightening fast and reliable systems.
A quick, redundant connection guarantees low latency periods and response times as well as a high degree of availability.
FTP / SFTP / RSYNC backup memory bookable
Data protection & security
GDPR – Data processing agreement
---